ARTICLES
Accident or Intelligent Design?

Did the Universe Have a Beginning?
Why is Only Earth Suitable for Life?
Is the Universe a Product of Design or Chance?
Was Darwin Right About the Eye?
Where are Darwin's Predicted Fossils?
Are Humans the Result of Evolution?
Is a Designer Revealed in Creation?

TRANSLATIONS
> Hindi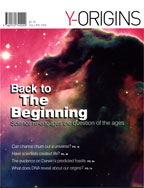 Click here to read articles from Y-Jesus Magazine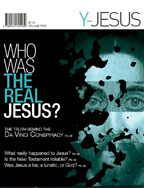 This page is under development.
Please check back soon.

Click to Play Video
"What is it that breathes fire into the equations and makes a universe for them to describe? …

Up to now, most scientists have been too occupied with the development of new theories that describe what the universe is to ask the question why?"

Stephen Hawking
(British astrophysicist)